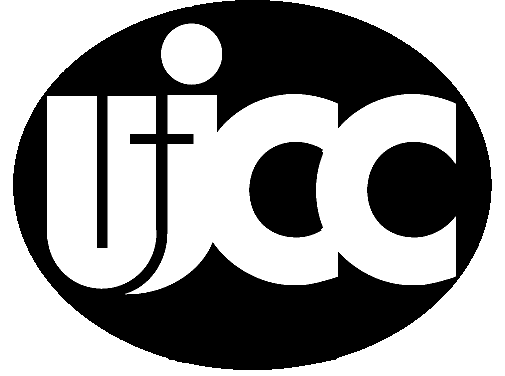 SteeringCommittee of the recent Senior Resource Faire
Many activities for all ages take place throughout the year including our Spring picnic, VBS, Halloween event, Sunday School Christmas Worship Program, and more
CHILDREN'S SUNDAY SCHOOL
Where: Sunday school classrooms
When: 10:30am to 11:30am
Five age level children classes:
Nursery

Preschool

Pre-K / Kindergarten

1st / 2nd Grade

3rd / 4th Grade
​
Come join our Seniors fellowship group for monthly activities, food, and fun! Always a lively group, they also meet together for game days and trips.
See pictures
Tomodachi: Seniors Ministry
Ongoing Activities
Fitness Class: Monday's 9:30-10:15 AM – Luvena Jacobsen, Instructor. We'll meet every Monday in September, except for Monday, September 3rd (the office will be closed in observance of Labor Day).

Knitting Circle: One Monday in September at 10:30 AM We'll meet on September 10th.

Game Day: We'll take a break until further notice.
If you are interested in our monthly Alpha & Omega (college/young adult) bible study, please contact Rev. Rae
Where: Fellowship Classroom
When: 10:30am to 11:30am
Three Age Level
5th & 6th Grade: NINJAS

7th & 8th Grade Youth Group: F.R.O.G. (Fully Relying On God)

9th-12th Grade: FISH (Faith Is Still Here)
​
* Music Class: Every Sunday 12-1pm
Our Japanese language division, the Nichigo (or Nihongobu) group, is a wonderful part of our congregation!
Nichigobu
We are so grateful for the Japanese speaking members of our congregation who participate in many aspects of our church's ministry. The sharing of their gifts to the church helps to keep many of our traditional Japanese customs alive and well at UJCC especially in the area of providing so much wonderful and traditional Japanese cuisine!
​
Nihongo Bible Study
Twice a month Japanese Bible Study is led by retired bilingual UMC minister, Rev. Mas Kawashima. Please see our church calendar for a complete schedule of the Nichigo Bible Study dates.
College/Young Adult Ministry (A&O)
Monthly Bible Study
Please contact Rev. Rae:
Friend's Care is a ministry of our church which focuses mainly on support for our seniors, and for those who may need a little help from time to time.
Friend's Care
Angels' on Wheel: transportation to and from UJCC, and other appointments (such as shopping, hair appointments, and other errands).

Obento Program: Japanese obento are served once a month for delivery and pick up.
Volunteer and financial support of other groups in our church who also serve our senior -Tomodachi Fellowship, Nichigobu (Japanese speaking group) Fellowship, Lay Visitation, and Men's Group. For more information to give and receive as "friends care" for each other, please contact the UJCC office at 559-322-0701.
Other Ministries
Japanese Language & Cultural Education
In affirmation of our church's desires to celebrate our Japanese cultural heritage, we have a number of educational programs that are open to all children interested in learning the Japanese language, customs & traditions, arts & crafts, and so much more.
PRESCHOOL PROGRAM

JAPANESE CULTURAL SUMMER PROGRAM: Manatsu-no-gakko (TBD)
MIHARU NAKAMURA: Director & Head Instructor for the preschool program.
For information please contact the church office.

Scouting Program
Cub Scouts & Boy Scouts
Pack 199 and Troop 199 are co-sponsored by the United Japanese Christian Church and the Fresno Betsuin Buddhist Temple. They are some of the finest scouting organizations in the country and have celebrated the accomplishment of the coveted Eagle rank by a very high percentage of participants.
Contact the church office.
​
Girl Scouts
Girl Scout Troop 305, also co-sponsored by the United Japanese Christian Church and the Fresno Betsuin Buddhist Temple, meets approximately every-other Friday.
For Registration, contact the church office.
​
Women's Fellowship
This active group of women are involved in doing projects that support the community and the church. From doing rest home visitations twice a year (Easter and Thanksgiving time), to helping with the annual Rummage Sale, to supporting various ministries at UJCC, to sponsoring a booth at the annual Asian Craft and Food Faire, these ladies are busy! The Sunshine Committee sends cards to members who are ill, have had a family death, or have had a new baby. For more information, contact Midori Tani through our general email address: info@ujcclife.com and put Women's Fellowship in the heading.

Music Ministry
UJCC Chancel Choir
All are welcome to join the UJCC Chancel Choir! We rehearse on Wednesday evenings at 7:00 pm and offer our music ministry in worship about once a month! We are grateful for the dynamic leadership of Diane Honda. Contact the church office.
​
UJCC Youth Band
Our newest band represents skilled youth musicians from our congregation! If you're interested in joining our "house band" please contact Rev. Rae: sungrae@ujcclife.com
​
​