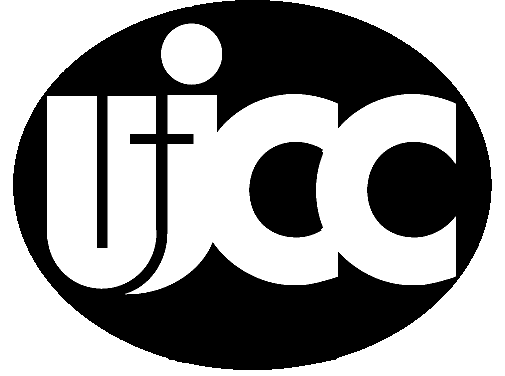 Theological Affirmations
Jesus Christ
The congregation of the United Christian Church is a federated United Methodist (UMC) and United Church of Christ church (UCC) grounded in the teaching and example of Jesus Christ whom we believe embodied the very character and nature of God; loving, compassionate, forgiving, healing, creative, justice seeking, and life redeeming. Through the life, death, and resurrection of Jesus Christ we draw our purpose and meaning for life and ministry.
​
Inclusiveness
Historically, the two former congregations of the Japanese Congregational Church and the Christ United Methodist Church (both formerly located in Fresno, CA) were established as missionary outreaches to the Japanese American community. As a merged and federated congregation in Clovis, California, we the congregation of the United Japanese Christian Church continue to be an outreach to the Japanese American community yet we also desire and work to be inclusive of all. We welcome all people into the fellowship of God and our faith community recognizing the inherent worth of all as children of God regardless of culture or ethnicity.
​
Service to Others, Community Involvement, & Social Justice
We believe that Christ's instruction of the two greatest commandments are the primary source of inspiration for our lives and ministry. Loving God with our all also involves love, concern, and service to our neighbor. As a United Methodist AND United Church of Christ congregation, we believe in a social gospel which holds that our personal faith in Jesus Christ cannot be disconnected from the well being of others and concern for all of God's creation. The words of John Wesley (the founder of the Methodist movement), "The world is my parish" are felt deeply in our hearts. Community outreach and social action are motivated by our belief that God calls us to be a part of God's life-giving, creative, and life-redeeming character grounded in the love of Christ.
​
Recognition of Theological Diversity
We believe that God's Holy Spirit works in infinite ways. We acknowledge that the diversity of gender, generation, cultural and ethnic background, and personality enables all to experience the leading and touch of God's Spirit in varying ways. Our diversity also enables us to express our love, worship, and service to God in ways that are unique to each one's own personhood. We affirm the diversity of theological reflection and encourage all to discover the ways God speaks to and through person which adds to our expanding awareness of the fullness of God.
​
Scripture, Tradition, Experience, Reason
In the tradition of John Wesley, we affirm that our understanding of God is informed by the Word of God as contained in the Holy Scriptures, by the traditions of the church that we have carried on through the centuries of Christian thinking, by our personal life experiences, and by our ability to think and reason with our minds; all of which we regard as blessings and gifts from God.
​
The Ongoing Theological Quest
Our United Church of Christ denomination acknowledges that the revelation of God in Jesus Christ continues to be revealed in the world as affirmed by the denominational motto "God is Still Speaking." We believe that God's truth continues to be raised and revealed by people of faith everywhere.
​
Cooperative Respect for Diversity of Faith
We believe that our conviction and commitment to the gospel of Jesus Christ does NOT necessitate a condemnation of other world religions or peoples of faith. It is our desire to champion interfaith respect. Though we seek to share the knowledge and truth of God in Jesus Christ with others, we remain open to seeing and hearing how truth reveals itself through other faith traditions. We affirm that we may indeed find common ground upon which dialogue and partnership may be formed and affirm an openness to how our differences may help to inform and expand our own theological affirmations.
​
The Celebration of Our Unique Cultural History & Heritage
Our Japanese American cultural heritage and history continues to be a part of the unique experience of being a part of the UJCC church family which is shared with all. Hearing the Japanese language in portions of our Sunday worship, preparing and partaking of Japanese foods, providing language and cultural education for children, and remembering and reflecting upon Japanese American history; these among so much else remind us of the rich cultural heritage that is celebrated at UJCC.
Check out our denominational websites:
​