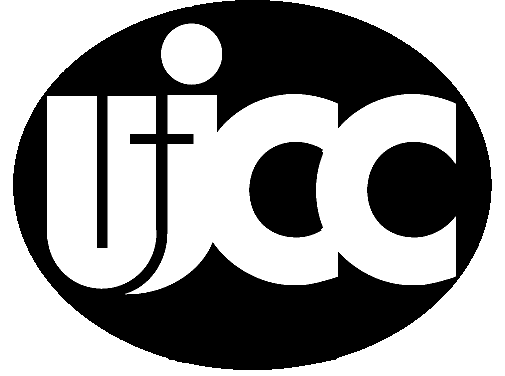 Welcome! We are honored to have you join us today! If you are new to our church, please feel free to read the explanations below about the different parts of our service. It will help you understand why we do certain practices and instruct you on how you can participate as well. We hope to include you as much as possible because we value you!
Feel free to follow along and let us know how we can improve! If you have some extra time, feel free to check out our Facebook page too! We have recently been adding some encouraging and engaging content!
UJCC Sunday Worship Service
November 28, 2021 * 1st Sunday of Advent
"We cannot experience the full joy of the coming Messiah without experiencing the Waiting." -Laurie Acker
​
Prelude
​
We recognize that some of you may have had a crazy week and need some space or quiet time. So, 5-10 minutes prior to the service, we will play some music that you can listen to while you meditate. You are more than welcome to talk to your neighbors, but please be mindful of others who need this moment of quiet and rest.
​
Words of Welcome
Around 10:30AM, our service will start. During this time, our worship leader may offer a greeting, introduce special guests, or provide important information for the service. Ultimately, we want to show how much we appreciate you joining us today despite your busy schedule.
​
Passing the Peace
Passing of the peace may merely seem like a time to greet one another. However, it also serves as a reminder of the peace that we have with God and the peace that we have with each other due to Jesus' sacrifice. Feel free to greet one another by saying, "The peace of Christ be with you," and respond by saying, "And also with you," but you are strongly encouraged to check in on each other and meet new people as well. At this time, we strongly discourage any physical contact in order to protect the health of everyone.
Song of Centering Set - "God of Ages"
In the same way that we get ready for a date, it is important for us to get ready to hear God's Word. So, during the songs of centering, we intentionally try to lay aside our busy lives, worries, and distractions in order to focus on God. For if we have too much noise in our minds, this can leave little room for God. Please feel free to sit quietly in meditation, close your eyes, take a few deep breaths, hum along, or use your body as you are able.
​
Call To Worship
​
Leader: This is the day we begin our journey to the Child, His Mother, and the manger.
​
All: May we kindle God's light together as we journey on.
​
Leader: It is a journey shrouded in a fading sun and a growing uncertainty as the world turns cold. And we journey anyway.
​
All: May we kindle God's light together as we journey on.
​
Leader: We journey because we are drawn to God's light at the end: it is God's promise, born into our lives.
​
All: May we kindle God's light together as we journey on.
​
Leader: This is the day we begin our journey. May we kindle God's light within us, together, as we journey on.
​
All: Amen.
Lighting of the Advent Candles
​
Reader One: We light this candle in HOPE. We bring this light of hope with us, together, on this journey.
​
Reader Two: Hope comes from the Child and our hope is dedicated to the Child lying in a manger. Seeking goodness only, for our neighbors and for ourselves, may we kindle God's light of hope within us. Please join us in unison prayer:
​
All: Good and gracious God, God of darkness and light, God of hope and fear, help us take one step closer to you, toward the joy of unity with you. In this candle light, show us that the power of hope silences doubts and fears. Take this light, small but mighty, and magnify it within us until our hope chases away all shadows around our church, our community, our nations, and our world. Amen.
​
Children's Time
​
We love families and we like to demonstrate that love by making our services more accessible to children. So, during children's time, we try to prepare easy, fun mini-lessons that are inspired from teachings in the Bible. Feel free to enjoy some entertainment with some great insights that can be enjoyed by all.
​
Reflection - "From Distraction To Contemplation"
We believe God still speaks to us today through the Bible, people, and many other sources as well. As a result, we listen to Rev. Akiko during this time and try to discern what God is trying to tell us through his message. Feel free to listen, take notes, or meditate on something that stuck out to you.
​
Advent Stations
​
There are various stations set up throughout the sanctuary with different activities. Feel free to take your time at each station instead of trying to get through everything as quickly as possible. We can potentially have meaningful experiences with God as long as we faithfully show up.
Song of Reflection - "Better Is One Day"
It is our responsibility to respond to God's message. So, the song after the sermon gives us a little more time to digest God's message and think about how we can respond appropriately. So, feel free to meditate on the message, pray, or simply enjoy the music.

Joys and Concerns
We believe God hears and answers our prayers. Not only that, but we believe in praying together so that we can encourage and support those going through difficult times, or celebrate our many blessings. For we are all God's family. When one of us suffers, we all suffer. When one of us rejoices, we all rejoice. You are not alone. If you have any prayer requests, feel free to raise your hand until Rev. Akiko calls on you. After each prayer request, Rev. Akiko will say "O God of mercy" and everyone responds, "This is our prayer." Finally, once all the prayer requests have been heard, Rev. Akiko will close us with a final prayer followed by the Lord's prayer. If you do not know the Lord's prayer, it will be up on the slideshow for you.

Announcements
The announcements provide opportunities for us to put our faith into action throughout the week. Please try to see if anything interests you or challenge yourself to try something new. Volunteering is a great way to bless others, but we are often blessed ourselves in the process.
​
Song of Sending - "Living Hope"
The song of sending forth prepares our hearts to go back out into the world. You can use this song as a final opportunity to decide how to respond to the message, pray for God's guidance, or simply enjoy the music by humming along.
​
Benediction
Benediction is another word for blessing. It is a short prayer said in order to bless everyone as we get ready to go back out into the world. Feel free to close your eyes and receive the blessing so that you may be strengthened and encouraged.
Recessional - "Go Now In Peace"
This is the final ending song for the worship service. Once the song is finished, feel free to get up from your seat, talk with your neighbors, get some more information in the church entrance, attend small group, or return home.
You are invited to the spiritual practice of returning thanks to God; the offering box is located by the main sanctuary doors. You can also try our online giving option HERE. Thank you and peace be with you!